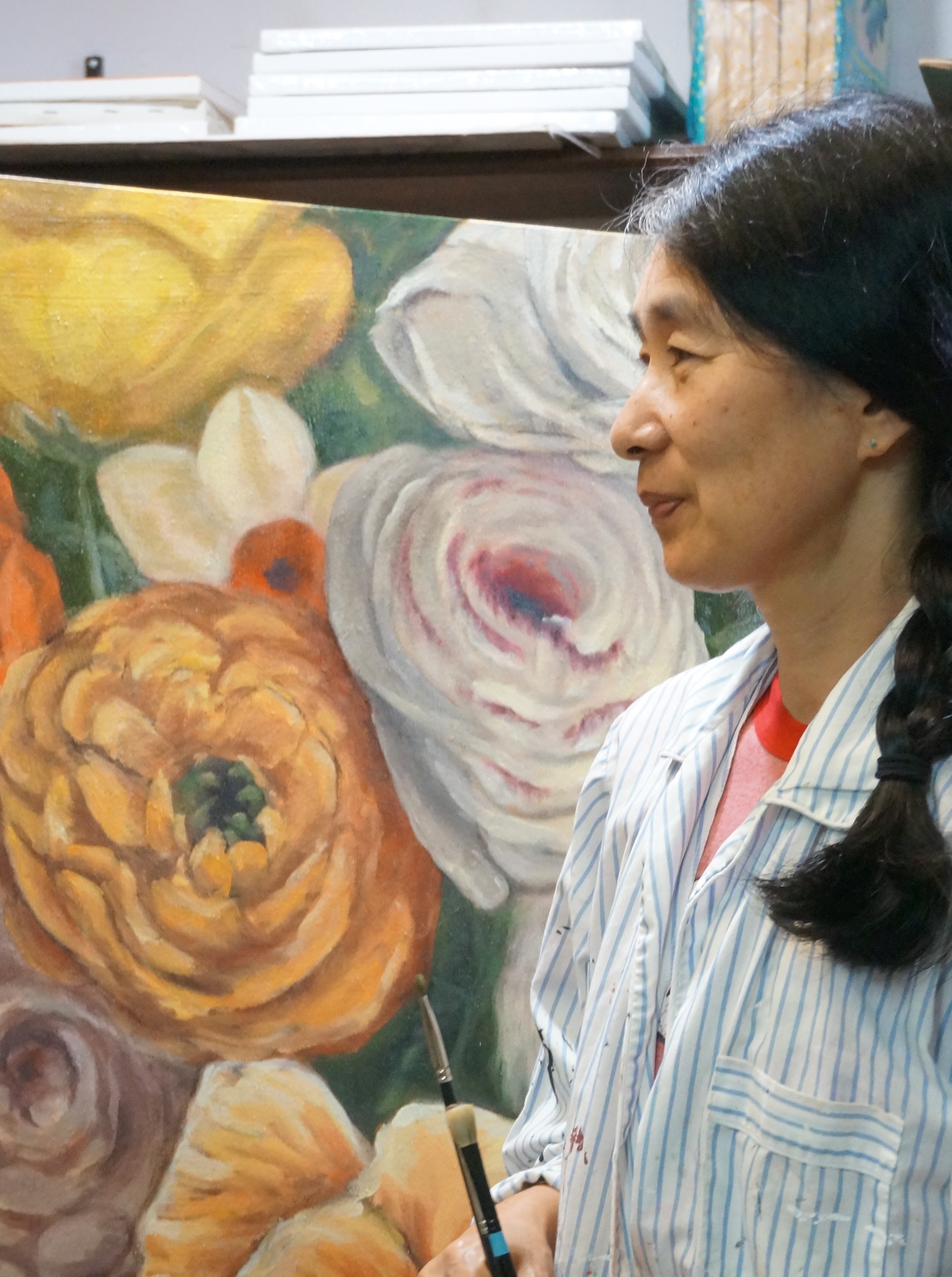 In 1992 Mikiko Kudo left Japan to come to America to pursue her dream. Her background was in science until then. She taught math, biology, and chemistry at a secondary school in Kenya as a Japanese Peace Corp Volunteer for two years prior to moving to America. After the life changing experience in Kenya, she decided to follow her passion to go back to school to study art. She wanted to become an artist. Vincent Van Gogh, whom she admires, started painting when he was 27, and she was now beginning to study art at the same age.
She received a B.A. in Fine Arts in 1996 from Columbia College, Chicago. After graduation, she worked as a graphic designer in Chicago, met her husband Jon and had their first daughter there. They moved to Dripping Springs, TX in 2004 to raise their family. Once the youngest son started school, she had more time available and began to paint again.
In recent years, her paintings have been shown in local galleries and public spaces including Hays County Government Center, Kyle City Hall, Kyle Public Library, Wimberley Community Center, Wimberley Medical Plaza, and Wimberley Ozona Bank. Her several paintings have received Honorable Mentions in the Wimberley Valley Art League Juried Art Exhibition.
She likes to paint her family's portraits, still life, landscape and nature. She enjoys playing violin, gardening, and listening to audio books. Her family enjoys the country life and activities like camping, kayaking, sailing, and playing music.
Education
1996 Columbia College, Chicago, IL, B.A. Fine Arts, Graphic Design
1988 Iwate University, Iwate, Japan, Bachelor's Degree of Agriculture, Agricultural Chemistry